Hi!
For some time already, SkyFex has translations of the user interface into French, German and Russian.
Now, we translated SkyFex web site into French, German and Russian as well. You can switch between the locales using the language icon at the top of each web page (shown below).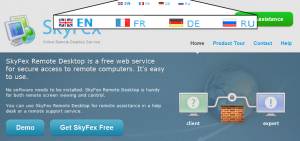 Also, maybe you'd like to help translating SkyFex user interface (or maybe even the web site) into your native language. If so, please let us know so we can discuss.
Best wishes,
SkyFex Team.